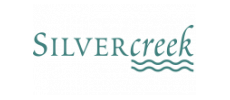 Your Review
Submit a Review

Resident Reviews
Great location and wonderful management maintenance employees
|

Recommended: Yes
Thank you for your review, Lizbeth! -The Silver Creek Management Team
It's great
|Recommended: Yes
I love living here, great staff, good neighbors and no noise
Thank you for your five-star review, Shannon! We are thrilled to hear that you love your stay with us, as well as our wonderful staff and your neighbors. Please let us know if there is anything else we can do for you. -The Silver Creek Management Team
Fantastic Property
|Recommended: Yes
It's quaint and quiet, the staff is always very quick and responsive to get to everyone's maintenance needs. Can't complain at all, have had a great time living here, plus the pool is a cherry on top, especially in the summer
Thank you for the amazing review! We love hearing back from our residents, and feedback like yours helps us to know what we are doing right. Thank you so much for making Silver Creek Apartments your home!
Last visit by maintenance
|Recommended: Yes
The last time maintenance came in, there was no forewarning... that was weird.
We are very sorry about the situation you've experienced at Silvercreek. Please know that your concerns are extremely important to us and we will address this with our staff. Thank you for making us aware of this situation.
Not upscale but very nice and priced well.
|Recommended: Yes
I couldn't tell whether for Noise I should have given 5 stars or 1. Anyway, it is a very quite community in spite of many young people living here. The staff are absolutely courteous and professional, and repairs are done promptly. The location is fantastic. I did have my bike stolen off my porch which is the only thumbs down, but not anyone's fault. Could happen in any non-gated community. Could be more up on cleaning the laundry room. All in all a great place to live. I have been here a year now.
We appreciate you taking the time to provide feedback and for making Silvercreek your home! We really value you opinion. Please do not ever hesitate to contact us in the leasing office to let us know what we can do to make your experience here even better.
Its good|Recommended: Yesits quite and nice
Best apt experience I had in Austin.|Recommended: YesI loved living at Silver Creek The staff at the office is super helpful and always nice. The maintenance guys are also very nice and on top of things. The few issues I had with my apt while living at Silver Creek were taken care of right away and with minimum hassle. I would definitely recommend.
Couldn't be happier|Recommended: YesThis place is truly a hidden gem for the value and the price. The layouts are so spacious and staff is more than accommodating. To be a part of the 78704 area code without breaking the bank is unheard of If you're looking for a cozy place to make a home- look no further So happy to be a resident here.
South First Cozy Austin Living
|Recommended: Yes
In recent years Austin is turning into posh and super expensive place to live, but just south of Oltorf there still an oasis where you'll feel like keep Austin cozy. I really love these apartments, they provide very spacious options with comparatively lower prices and super-eminent maintenance. Amenities are not like you would have in the Hollywood or any other fancy place where you used to stay, but they just fit enough. 2-level pool is really cool. Summary absolutely fabulous place to live for those who wants to reside in Austin - live music capital, not in Austin - tech-geek outburst capital
Thank you so much for submitting a review of our community.
Great location
|Recommended: Yes
Silver Creek has a great location surrounded by great restaurants and a great neighborhood. The staff is very friendly and professional and the apartments are a great value for the area.
Thank you so much for taking time to submit a review of our community.
Friendly and accommodating|Recommended: YesIt's a WONDERFUL community
Great property, needs updating though
|Recommended: Yes
It's a small community but seems safe. Outer appearance seems outdated
Thank you for your review. Feel free to come by our management office and share your thoughts on the exterior appearance. We just performed a renovation a couple years back, but would love your feedback.
Pretty great place to live
|Recommended: Yes
4 out off 5 stars, really like how everything is set up here at silver creek and affordable too
Thank you so much for taking the time to write such a nice review!
Great location and great surrounding neighbor hood|Recommended: YesVery quiet property. It is very enjoyable place to live as long as it does not rain. I live on the first floor and my carpet gets wet to completely soaked EVERYTIME it rains. They have had to replace my carpet pad 4 or five times in 7 months. The carpet has gotten wet another 2 times that it has rained that I did not report.
It has been great living here.|Recommended: YesIt s clean, quiet, and the manager is very friendly. Everything is resolved in a timely manner. I recommend this place to anyone looking for an apartment in Austin and it has been, by far, the best complex I ve lived in.